On June 26, 2019, the most important professional B2B auto show in Latin America and the Caribbean - the 2019 Latin America (Panama) Regional Tire Exhibition opened in Panama City.
Driven by the government's promotion of major public works, the consumption of automobiles, including automobiles, has risen sharply and the market prospects are broad. The exhibition attracted many professionals from the tire industry to participate in the gathering of 600+ tire brands from around the world, with more than 8,000 exhibitors.
Shandong Fengyuan Tire Manufacturing Co., Ltd. (stock code: 872663), as the "star" of the tire industry, unveiled its diversified exhibits such as "FARROAD", "SAFERICH", "YEADA" and "ARCRON" brand and our booth number is D152. The ultimate performance with a stylish look brings a different and innovative experience to exhibitors.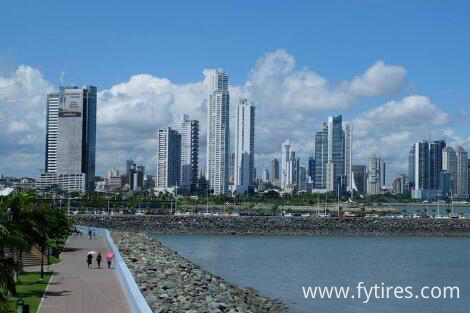 Fengyuan Tire Company is based in the exhibition center, and extends the olive branch to some overseas intent partners for the expansion of the overseas market. It communicates with the business personnel on the spot and infiltrates the product concept of Fengyuan Tire Company overseas.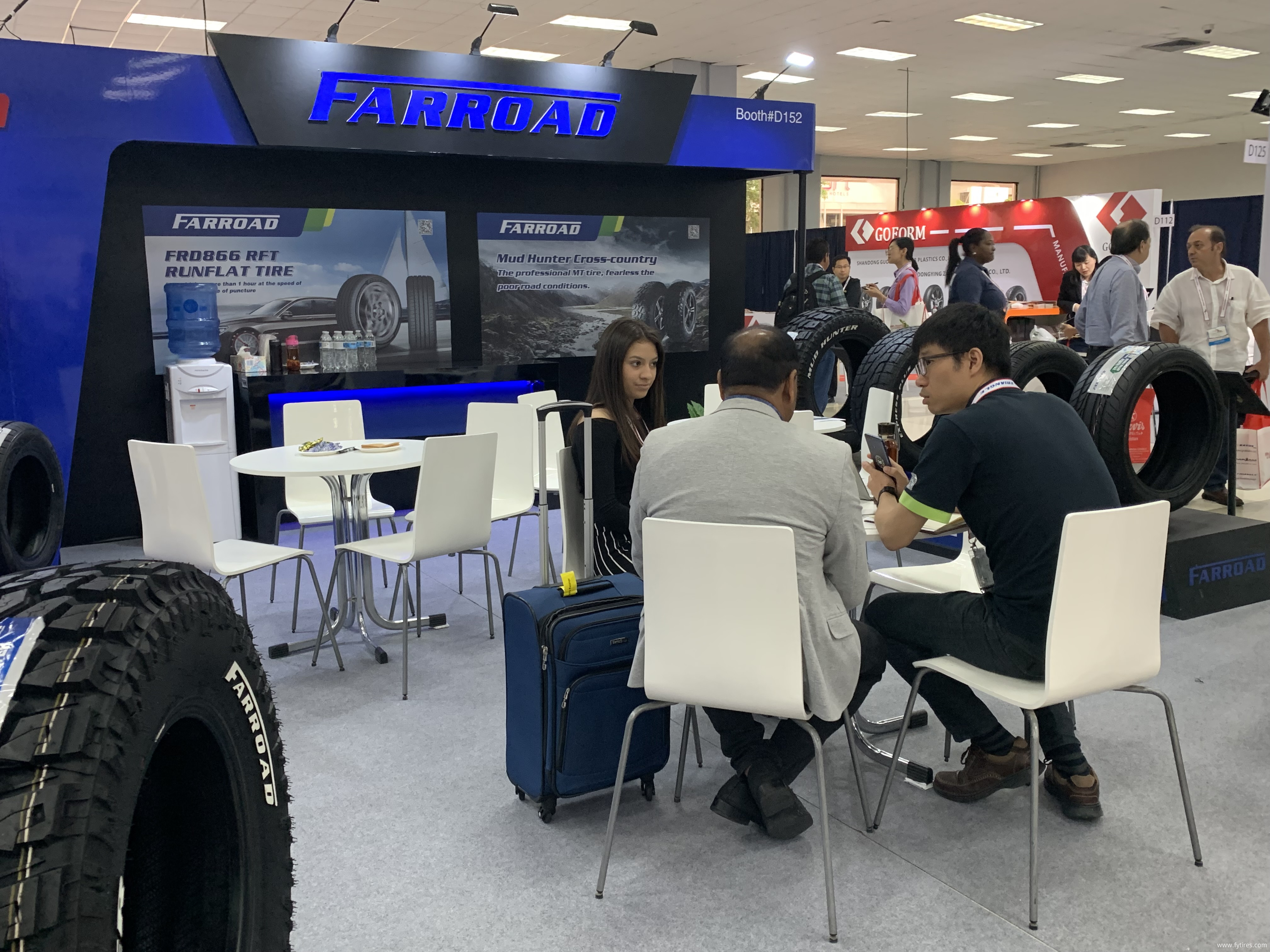 The exhibits with high industry discussion in the exhibition are different high-performance products such as EXPRESS PIUS, MT (white letter) and FRD866.
1, EXPRESS PIUS
The sidewall pattern design integrated with the AT tread pattern improves the grip performance under the bad road conditions and enhances the visual decoration effect. It complements the sidewall white plastic font and reflects the rough cross-country wind.
2, MT (white letter)
The shoulder block is designed to improve the strength of the block. The high and low shoulders and the inner and outer shoulders are interlaced to greatly improve the tire passability. The middle blocks are staggered, high and low design, improve the off-road ability of the tires, and do not fear the bad road conditions, professional MT tire products.
3, FRD866
FRD866 is an ultra-high performance, sporty tire. The outer shoulder ribs improve the cornering control to prevent abnormal wear. The curved steel groove effectively reduces the tread running noise and improves the tire grounding area. "Functional" is strong, don't worry about "winter feeling cold" in long-distance driving, it is the best choice for long-distance driving.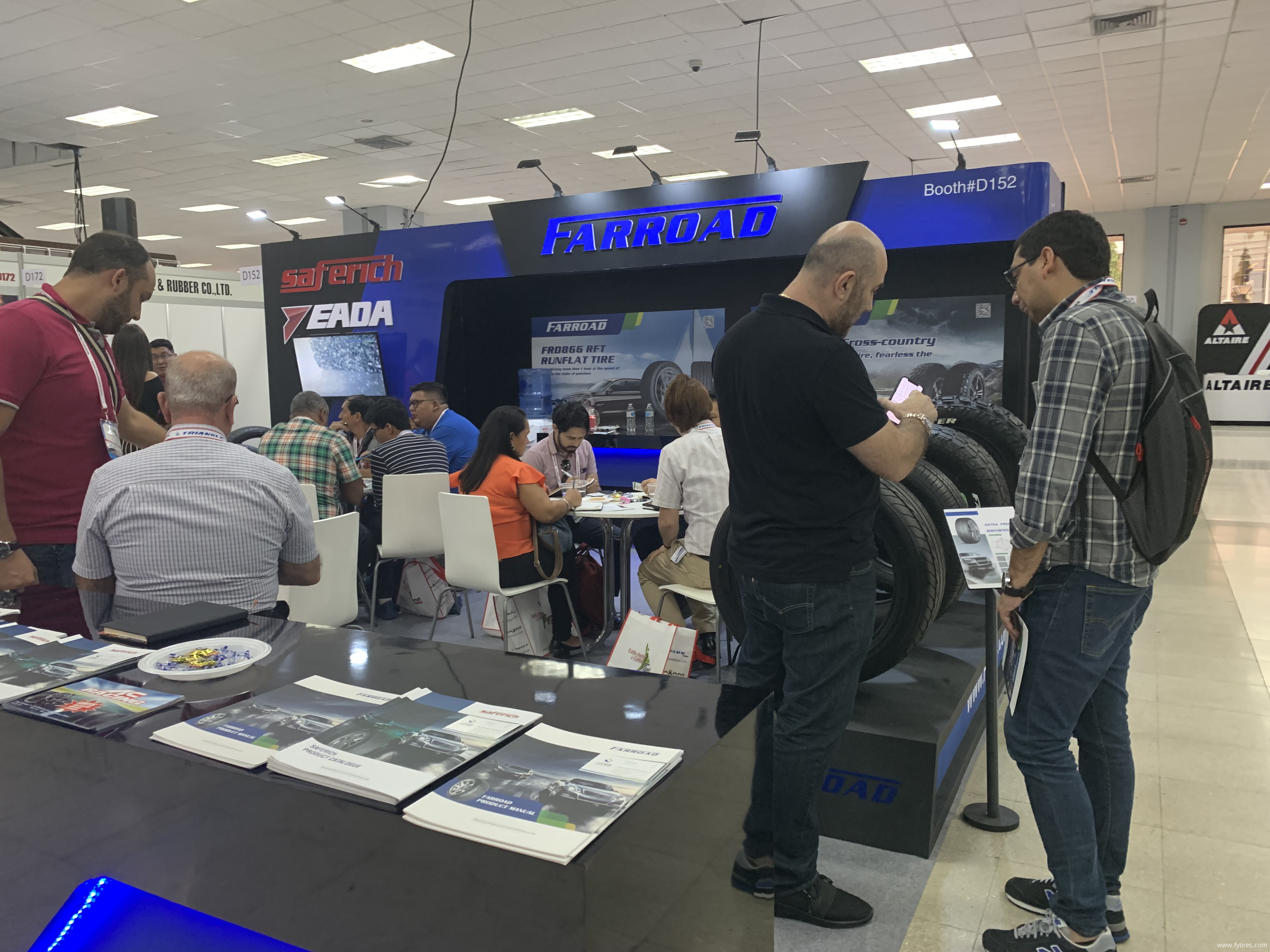 Fengyuan Tire Co., Ltd. adheres to high-end positioning and develops products with the concept of quality first. Fengyuan Tire Company's brands [FARROAD", [SAFERICH", [YEADA" and [ARCRON" have been recognized by customers all over the world. Degrees climbed to new heights. In the future, Fengyuan Tire Co., Ltd. will adhere to the quality and adhere to the safety concept, with excellent product quality and excellent technological innovation, to bring higher quality driving experience to users around the world.